OFX Advertising Services
Let Us Help You!
OFX provides tailored advertising packages specifically designed to meet the unique requirements of each Trading Related Company. Our packages are customized based on our clients' business needs, with a strong emphasis on geo-targeting and a variety of partnership models. Our goal is to deliver optimal results for our clients by aligning their brand with OFX, allowing their company to reach new heights and establish trust with traders.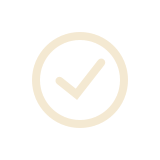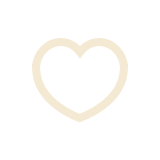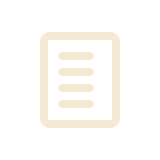 We're With You Every Step of The Way
We provide unwavering support throughout your journey, offering guidance and assistance at every stage to ensure your success.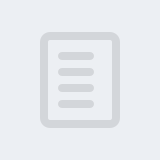 Give a look to our options
OFX provides a range of advertising options. You can choose the one that suits your activity best based on your company's priorities.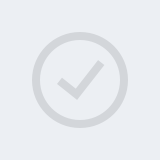 Book a Free Consulting
Once you choose the best advertising activity for your company, you can book a free consultation to speak with our team.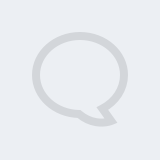 We will send you a proposal
After speaking with a member of our team, we will send you the final proposal.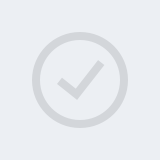 Sign the Agreement
If you are convinced, you can sign the agreement for our partnership to begin!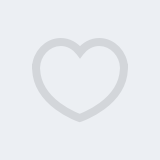 Welcome onboard
It is time to start a strong, healthy and successful partnership together!
Our primary objective is to assist retail investors and traders in identifying the most suitable company for their needs. We strive to provide comprehensive information about trading companies, irrespective of any commercial relationships we may or may not have with them. It is crucial to emphasize that our rankings and scores of the trading companies are never influenced by partnerships or sponsorship deals.
As we progress on our journey, we take immense pride in the positive feedback we receive from our users and the recognition we garner from the media. These affirmations reaffirm our commitment to delivering reliable and trustworthy information. Overviewforex has emerged as a reputable source of information within the industry, leading to an increasing number of prop firms and other financial service providers reaching out to us each month.
The purpose of this page is to provide current and prospective partners with a clear understanding of the value we offer. We believe in transparency and integrity, and our partnerships are based on mutual benefit and shared goals. Our focus remains steadfast on serving our audience and facilitating informed decision-making by providing unbiased and comprehensive insights into trading companies.
We understand the significance of user feedback and continuously strive to enhance our platform based on their needs and preferences. By maintaining an independent and impartial approach to rankings and scores, we ensure that our audience receives accurate and unbiased information to support their decision-making processes.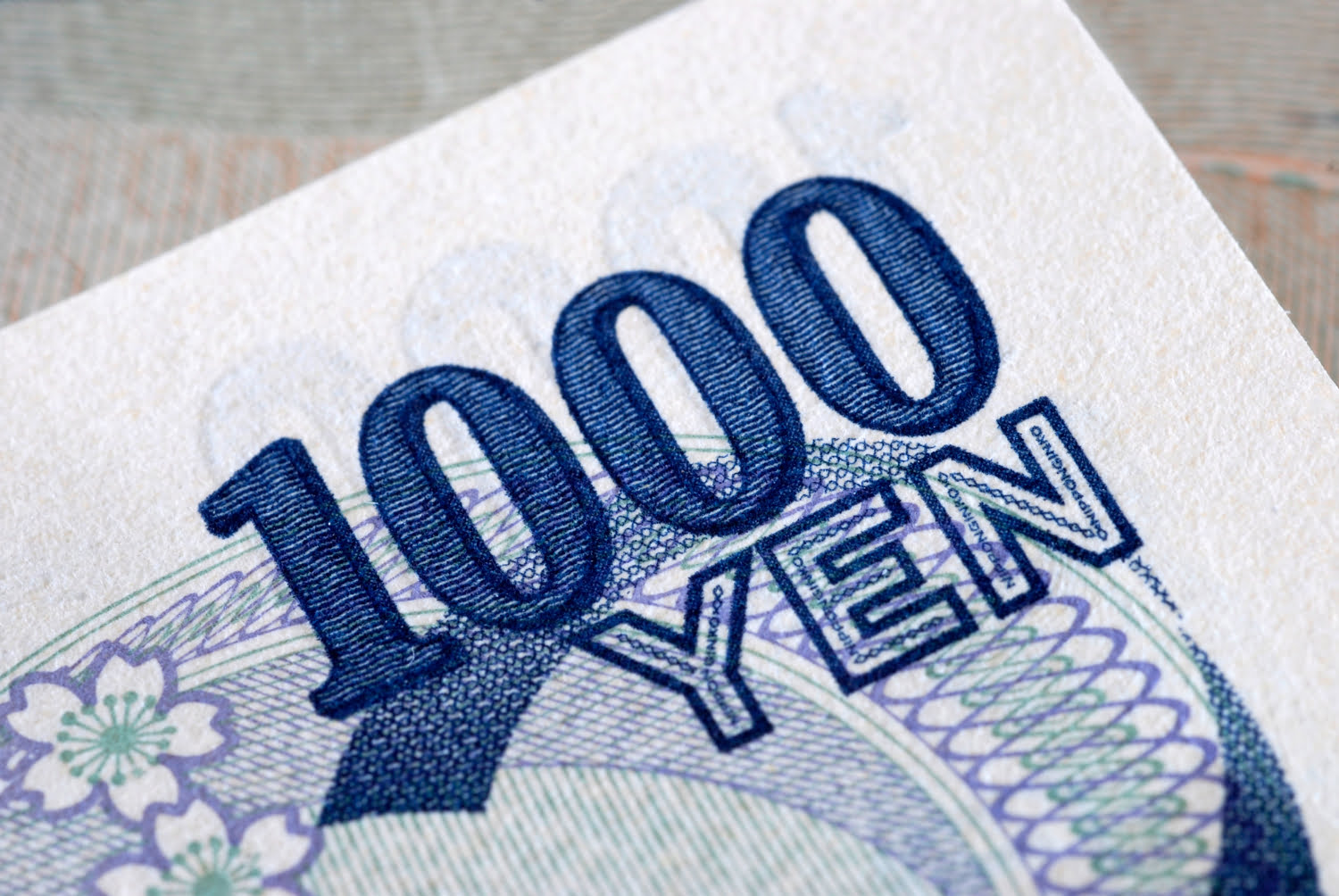 Audience distribution
Our audience comprises a diverse group of individuals, with a significant portion located in the United Kingdom and the United States. These two countries form the core of our audience base, and we value their engagement and participation. However, our reach extends far beyond these borders, as we attract visitors from English-speaking countries across the globe.
The majority of our audience members come from English-speaking countries, reflecting the accessibility and relevance of our content to this linguistic demographic. We take pride in providing valuable information and resources that cater to the needs and interests of English-speaking individuals. Our dedication to delivering high-quality content has garnered a strong following from these countries, and we are committed to continuing our engagement with them.
It's worth noting that our impact extends beyond English-speaking nations. We have witnessed an incredible diversity among our visitors, with individuals from over 100 countries seeking out our platform. This global reach signifies the universal appeal and relevance of the topics we cover. We strive to create a welcoming environment that embraces individuals from various backgrounds, cultures, and locations.
As we continue to grow and expand our offerings, we remain committed to catering to the diverse interests and needs of our global audience. We appreciate the support and engagement of our UK and US audience members, as well as the valuable contributions and perspectives shared by visitors from different corners of the world. Our goal is to foster a vibrant community that transcends geographical boundaries, connecting individuals who share a common interest in our platform's content.
Why advertise at OFX?
We take immense pride in our portal's 100% organic traffic, which means that we have not spent any money on advertising, and visitors find us directly through Google search. Being the first reviews portal dedicated to prop firms gives us a distinct advantage in the industry.
Our targeting marketing strategy is 100% effective due to our organic traffic. Every visitor to our portal is a trader actively seeking the best prop trading firms, and brokers providing excellent targeting opportunities for marketing purposes.
Advertising with us brings prestige to your company. We receive a high volume of daily emails from new companies to be listed and advertise on our portal. Being featured here is a matter of pride, showcasing your trading related company's reputation and standing within the industry.
Due to the high demand, we have limited slots available for advertising. Once a prop trading firm company starts advertising with us, they typically continue their monthly advertising to secure their slot or even upgrade their advertising package. This ensures a consistent and sustained presence on our portal.
With our pioneering status as the first trading company reviews portal and the largest one to date, we surpass even some highly popular trading companies in terms of traffic. Our expansive audience base sets us apart, providing unparalleled exposure and visibility for the firms that choose to advertise with us.
Advertising Options
If your company meets our quality criteria, there are a lot of ways to get featured
1. Placement Options – Banners
1.1 Placement Option (logo) for the home page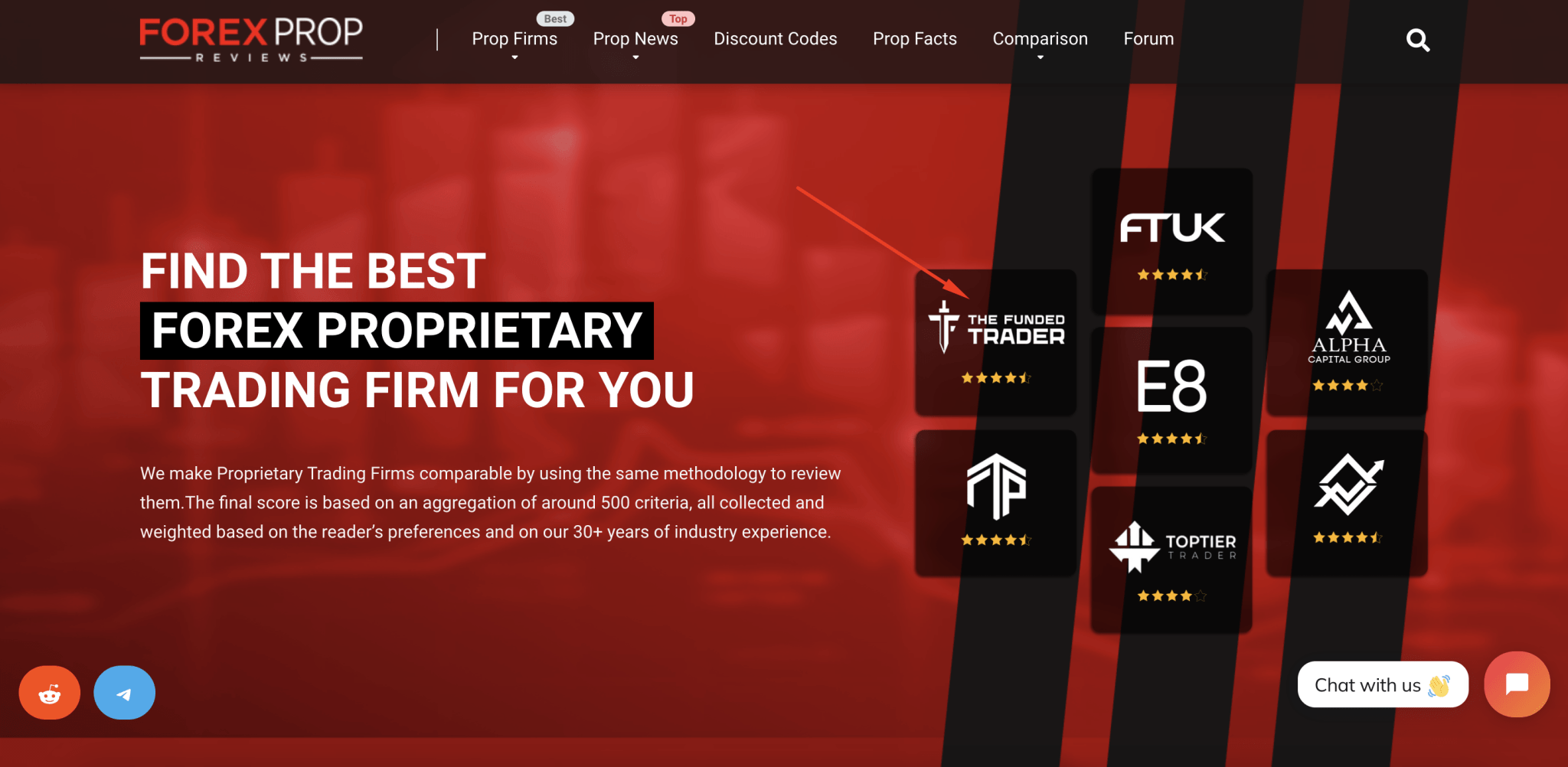 1.2 Placement Option for the home page (header)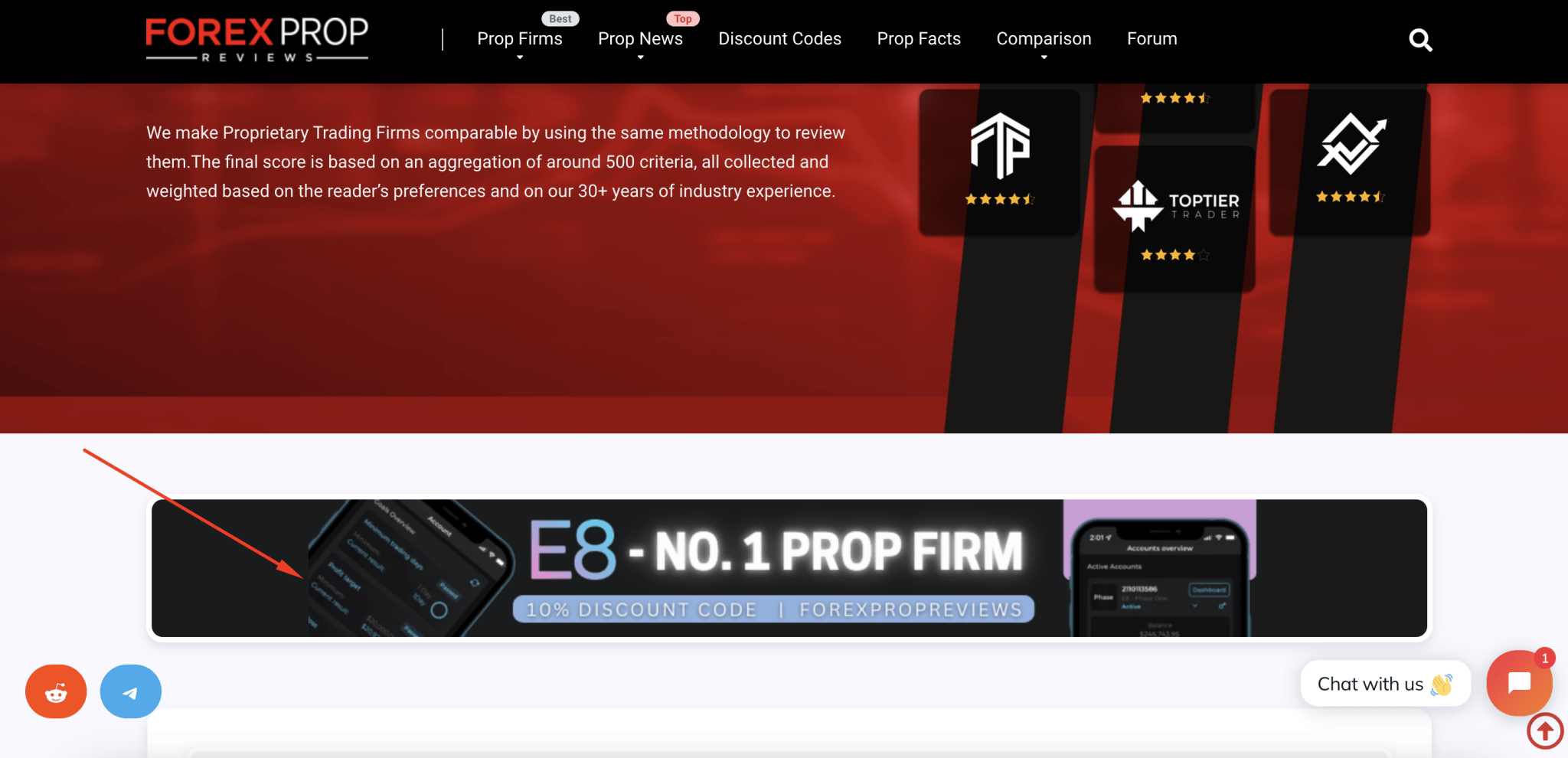 1.3 Placement Option for the home page (footer)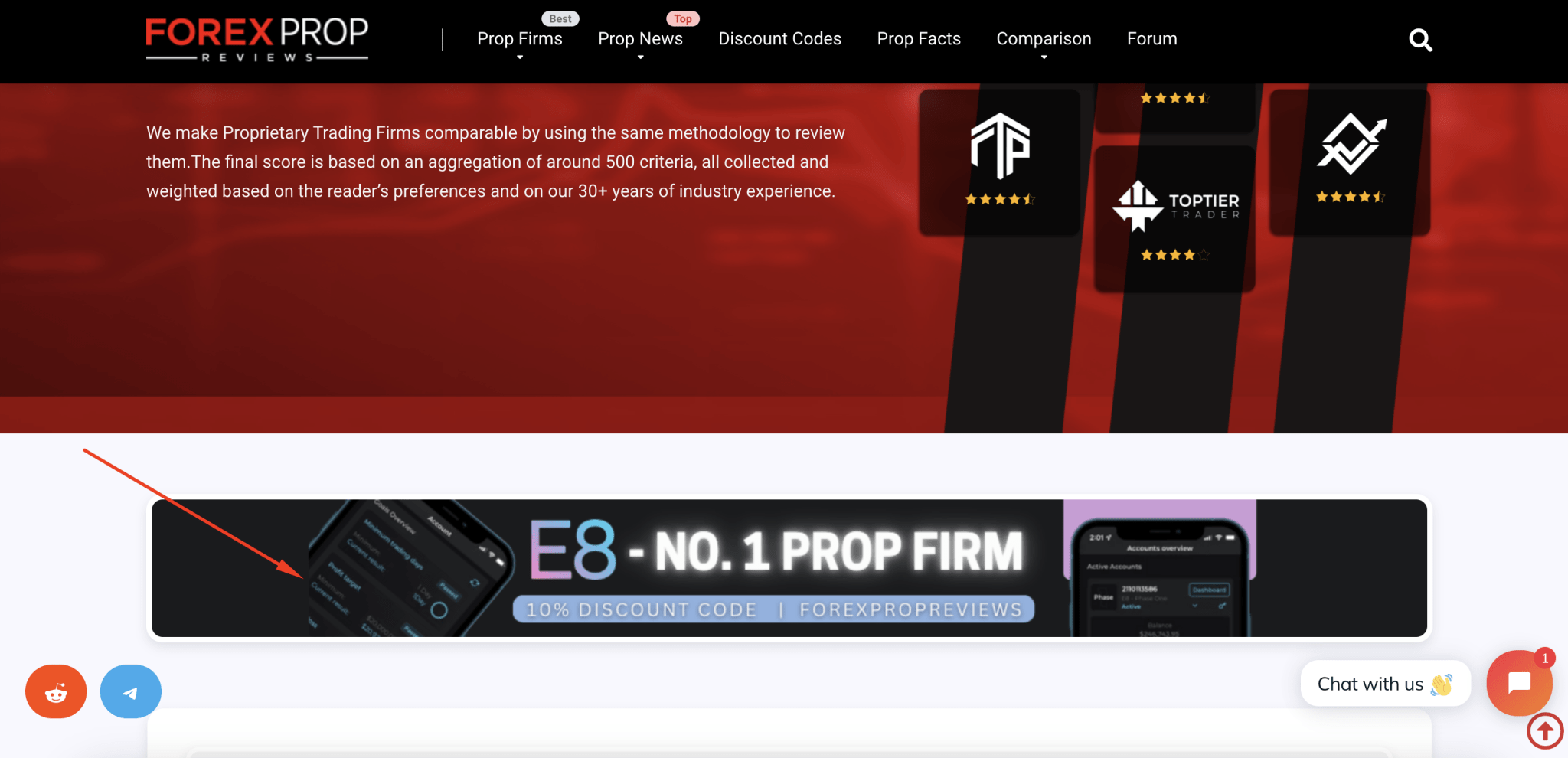 1.4 Placement Option for the news page (big)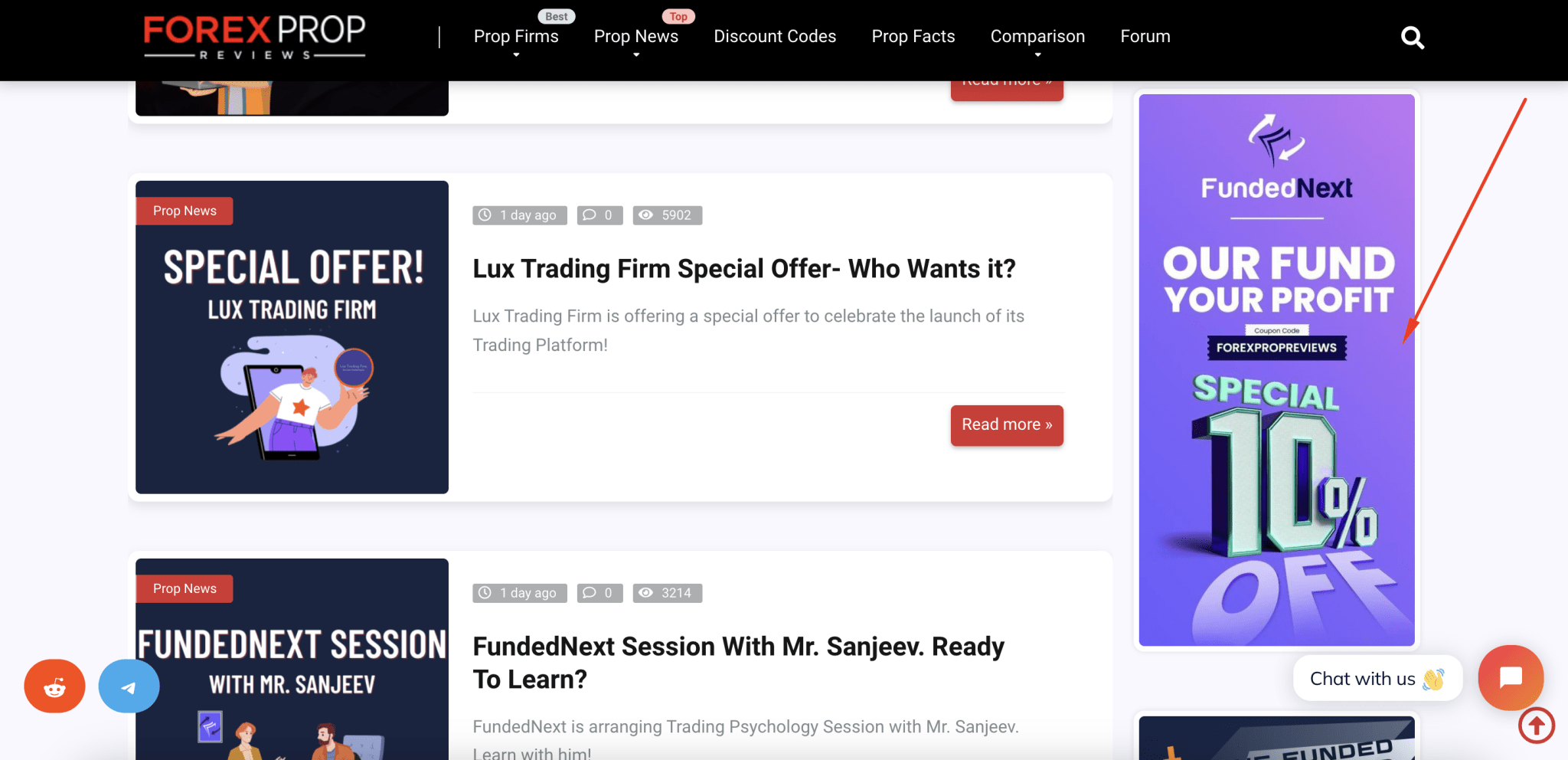 1.5 Placement Option for the news page (small)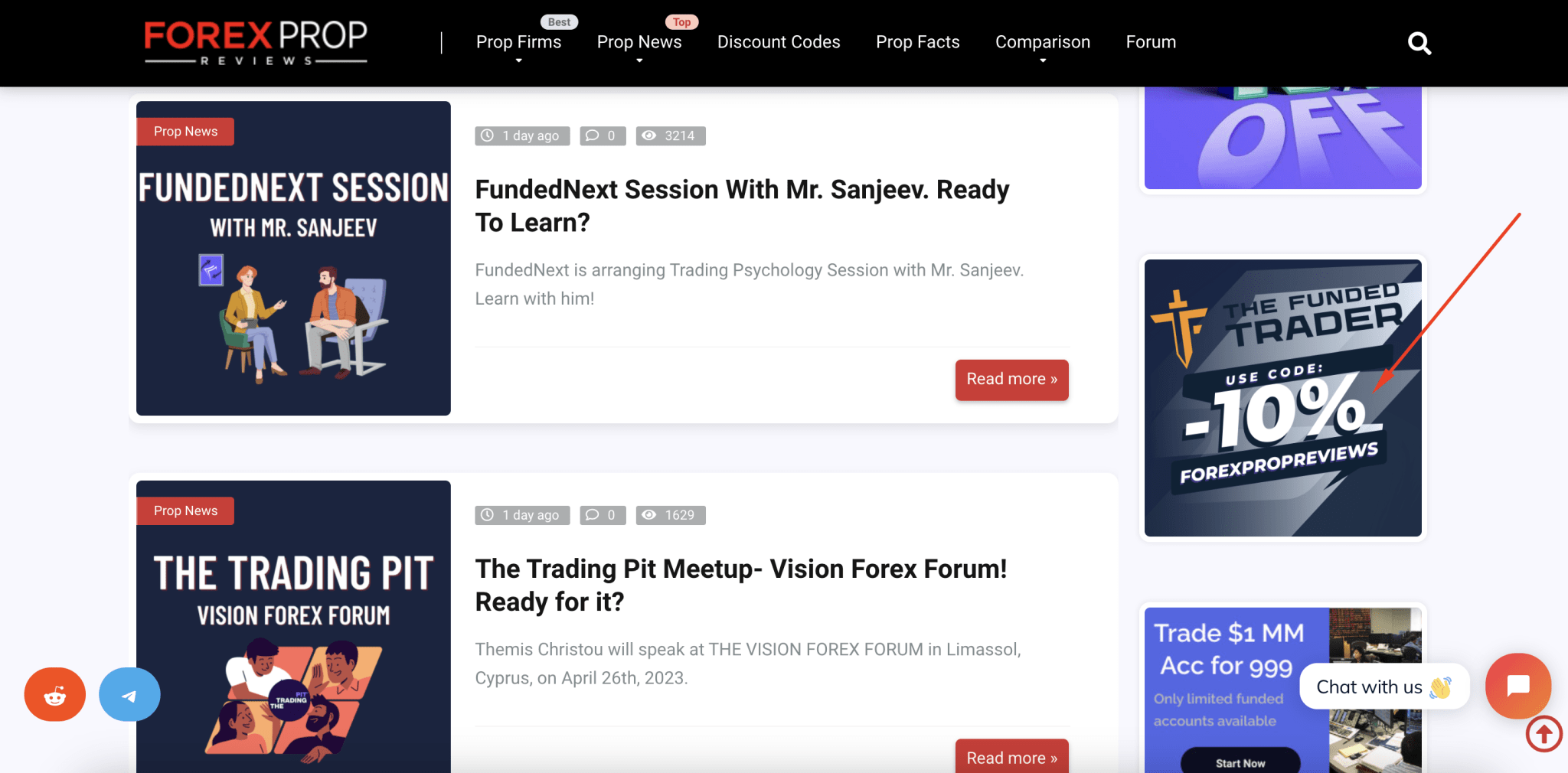 1.6 Placement Option for the discount codes page (header)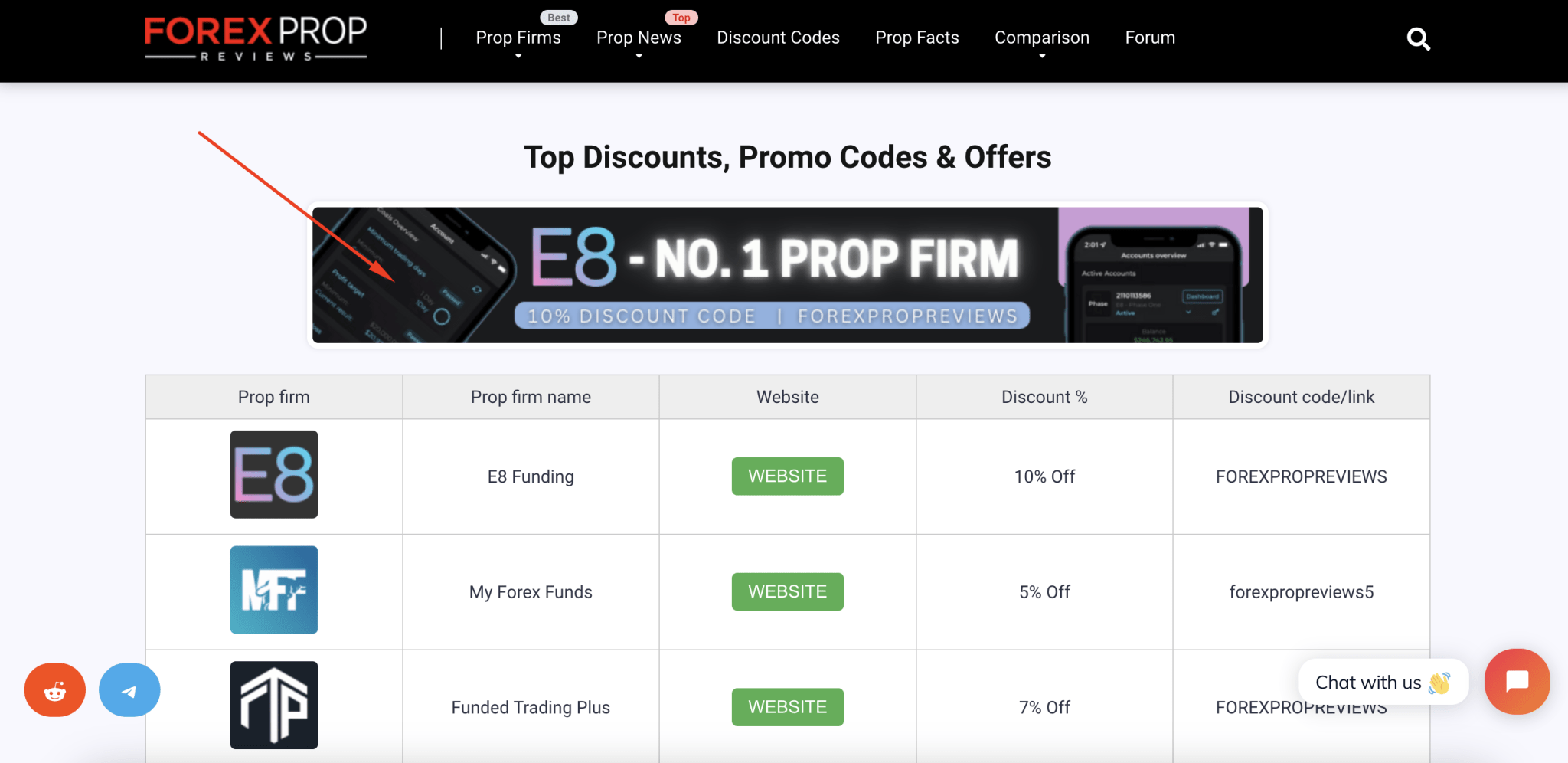 1.7 Placement Option for the discount codes page (footer)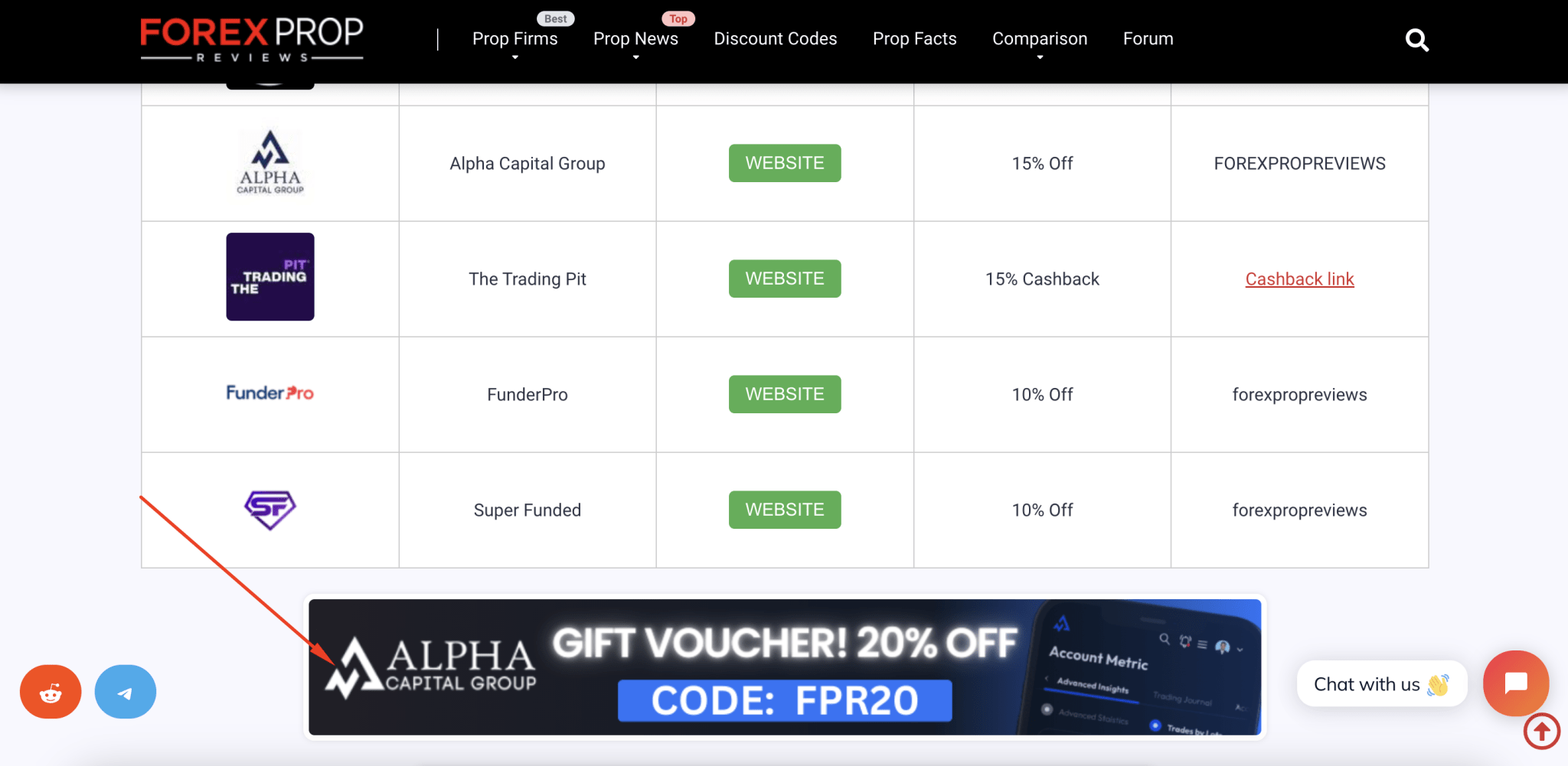 2. Listing
–Home page listing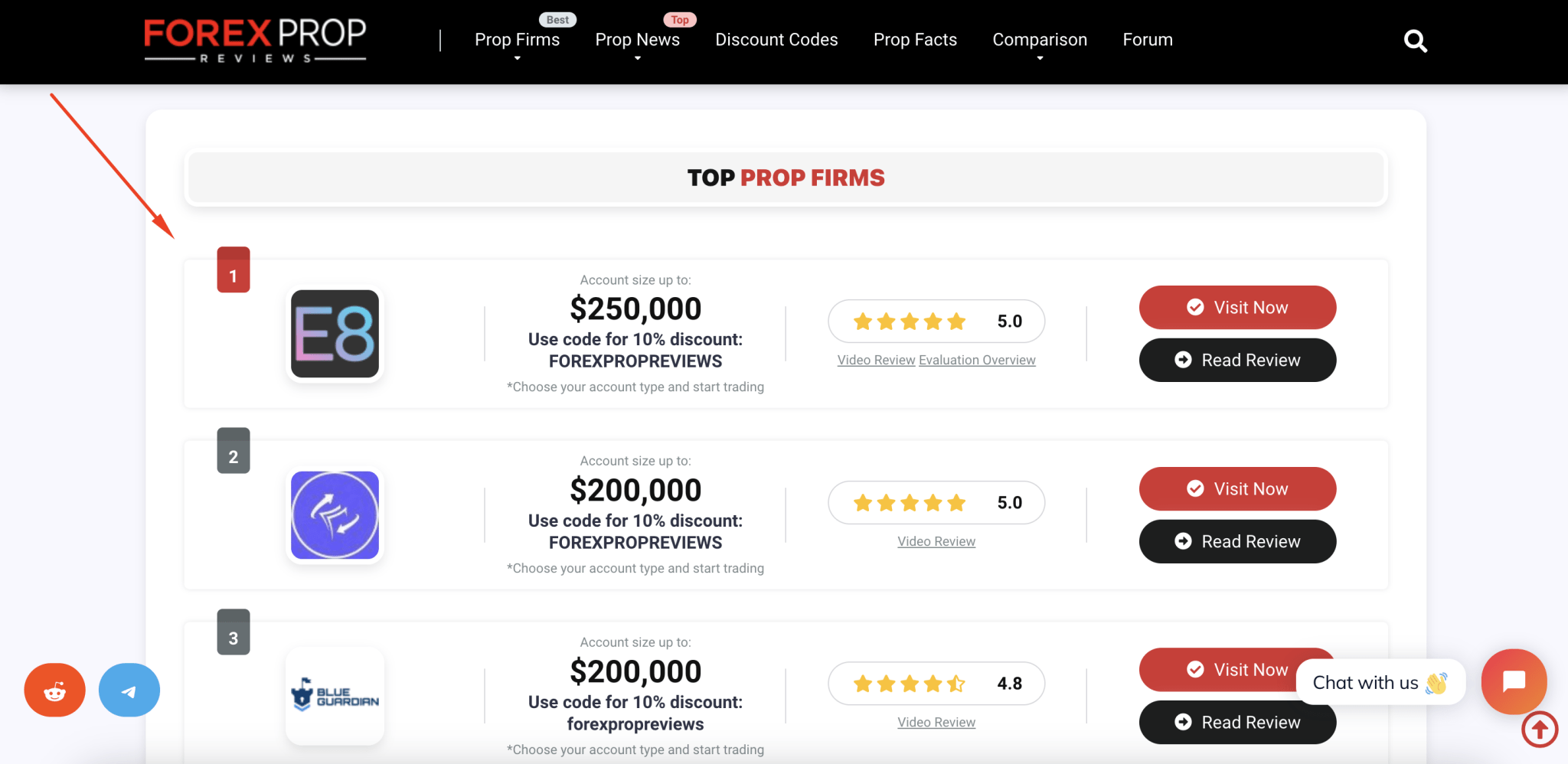 3. Prop related sponsored content/blog post
-Blog will be published here
4. Prop related telegram post
-Blog will be published here
5. Video review
-Example of the video review:
6. Video interview

-Example of the video review:
7. Email marketing
-Example of the video review: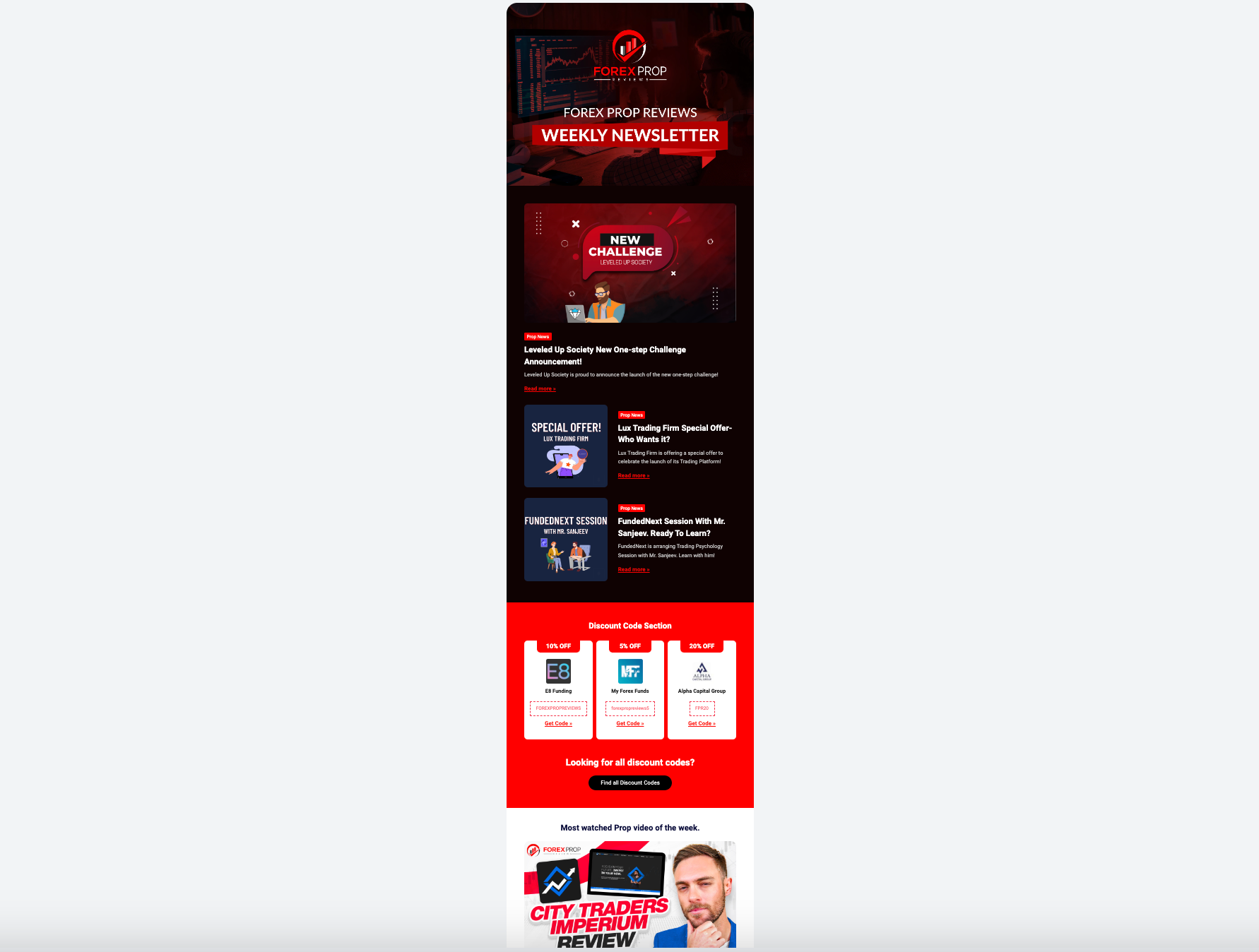 8. Media Press Releases publishing
We will publish your Press Release on World's 500 top financial websites like Yahoo Finance, Bloomberg, Market Watch, Benzinga, Nasdaq, Digital Journal, Yahoo Money, Yahoo News, Yahoo Finance, etc.
This will give you the legal right to use the citation, "As Seen/Featured on Yahoo Finance, Yahoo News…
Our professional writer will make a Press Release for your prop firm.
Example of press releases publishing: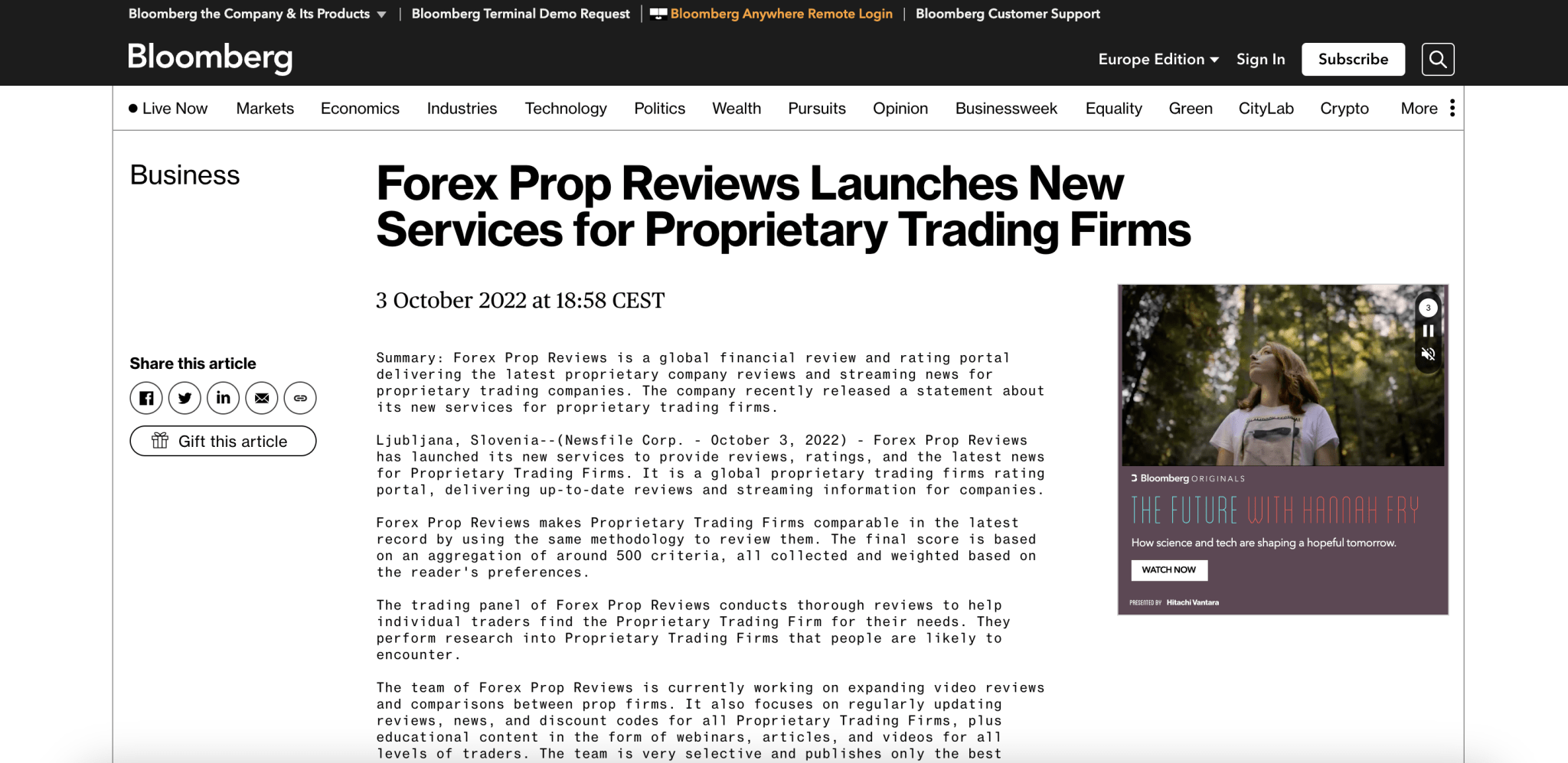 9. Giveaway hosting
-We prepare a giveaway for your prop firm that includes:
3x Blog posts

1X Telegram poll

1x Instagram post

3x Instagram story
-Example of giveaway hosting: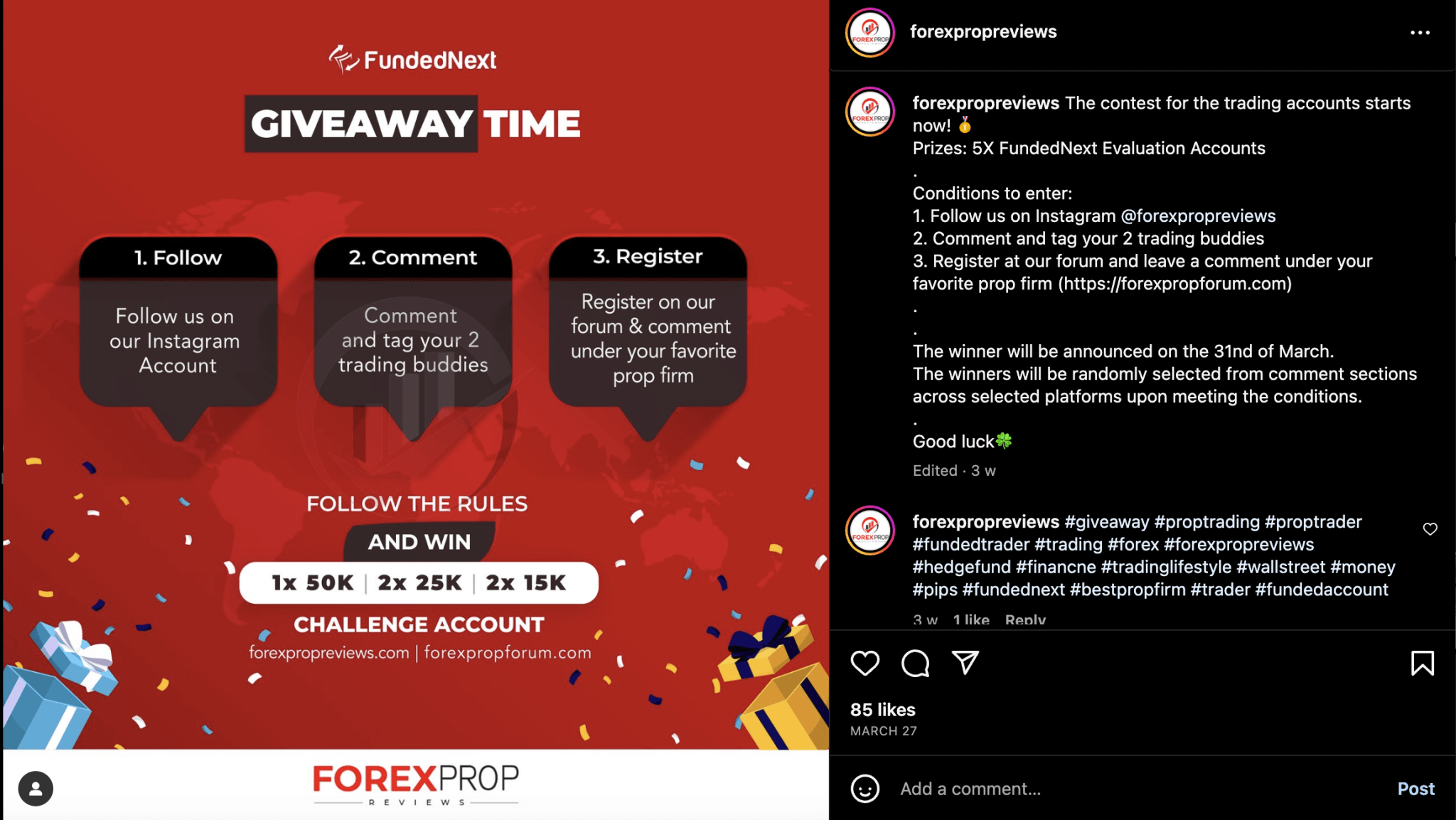 10. Social Media posts
-We will create an image, text, emojis, and hashtags. Posts will be shared on Twitter, Instagram, Pinterest, and Facebook.
-Example of social media post: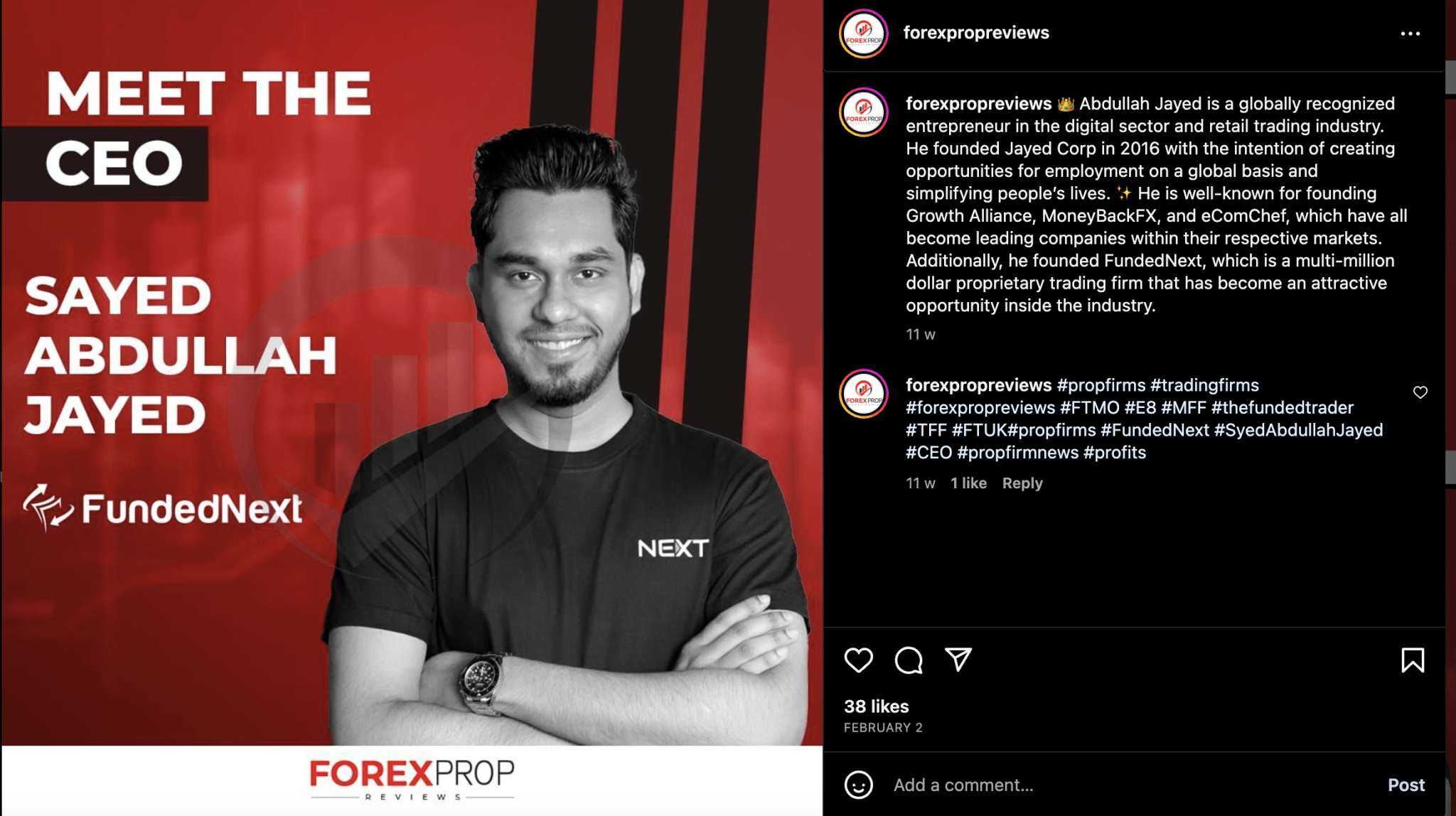 11. EXCLUSIVE: Hire our founder and CEO of Forex Prop Reviews as a business director of your prop firm!
You heard right! You can hire our CEO, who has the most experience in the whole prop industry. This is a premium service that will help you grow your prop firm. (Important, this is for selected prop firms only, and our CEO can be a business director of only one prop firm at once).
Would you like to start advertising?
Get in touch with us by email to start laying out partnership opportunities.
10% DISCOUNT FOR ALL PACKAGES
Your content goes here. Edit or remove this text inline or in the module Content settings. You can also style every aspect of this content in the module Design settings and even apply custom CSS to this text in the module Advanced settings.