Hi everyone, I am OverviewFX, and I am a trader. I started trading when I was 15 with the sole purpose of buying a car, a Lamborghini. Today, not only my goals have changed, but also my future.
With the thousand ways the internet has to identify you, Instagram made me discover the world of online trading through advertising. A beautiful world, but not easy. Young people often appear on our Instagram, earning 1000% of the account daily. Is it possible? Yes, but you shouldn't try it. Trading is dedication, passion and a lot, maybe too much, desire to succeed. Having significant gains is very simple, but losing them is equally simple. A good trader is said to have around 80% positive trades, so the remaining 20% is lost, we all lose. And whoever tells you otherwise it lies. Often, we hear the word "scam"; unfortunately, it is true: where the money goes, there are always jackals. Today, I'm here to help you. I want to create something magnificent. I want to build autonomous traders capable of reaching financial freedom. But what is financial freedom? Everyone associates trading with money, but the aim should not be to earn but to arrive at a point in your life where you feel fulfilled with yourself, and you can say:
"I did it! Finally, I am my own boss". I will not lie; the journey will be long and difficult. As I told you before, we all lose, but that's where we need to start again to create something magnificent. I lost too, and when I tell you that I lost, I mean that I burned accounts in less than a week, cried, did not sleep, but returned; I knew it was possible, but it's time to do it all together. Stop talking. It's time to start. Good Luck!
In this course, we will study everything about trading, starting with a definition. We will understand how to analyze a chart, open and close positions, and create a simple strategy. We will begin making a "Trading Plan", and we will study the weaknesses of each of us. As I told you, we are beginning to climb a very high mountain, which is not for the faint of heart. Trading is psychology; we will meet all our greatest fears, and we will have to look them in the face with the awareness that we can defeat them, but if you are not aware that you will face defeats, perhaps trading is not for you.
It's time to start!
OverviewFX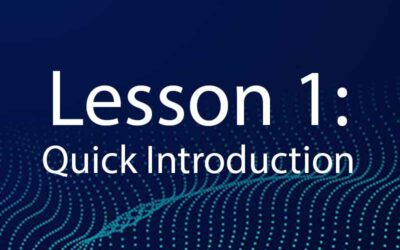 Lesson 1: Introduction "The secret to being successful from a trading perspective is to have an indefinite and tireless thirst for information and knowledge." Paul Tudor Jones Forex trading, the abbreviation for "Foreign Exchange Market", occurs when one...