Homebuyers are proving to have some pretty thick skin.
Home prices are still rising, supply is getting leaner, mortgage rates are going up and competition is intense.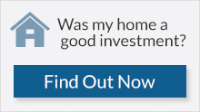 Yet despite all the headwinds, buyers seem to be largely resolute.
"Buyer demand is still there and strong," said Nela Richardson, chief economist at Redfin. "The only thing slowing demand is the lack of things to buy."
Homes sold 7% faster in March compared to a year ago, according to realtor.com, while prices were 8% higher. At the same time, housing supply was down 8%.
Related: Renting vs. Buying: What can you afford?
And it doesn't look like the search will be getting easier anytime soon.
"Very strong home prices are due to a real lack of supply … and prices are likely to continue to run well above inflation and income growth all over the country," said Leonard Kiefer, deputy chief economist at Freddie Mac.
The rate on a 30-year fixed mortgage climbed to 4.47% last week, the highest level since 2014.
"The same $250,000 budget won't buy what it would have bought you last year," said Danielle Hale, chief economist for realtor.com. "But people are still finding ways to make that $250,000 work."
Experts predict rates will climb to around 5% by the end of the year. That could be the thing that finally cools off the market and pushes some buyers onto the sidelines, according to Keith Gumbinger, vice president of HSH.com.
"There is an important psychological point when you cross 5%," he said.
But buyers aren't giving up yet.
Related: Looking to buy your first home? Good luck with that
Chris Gaudreau and his fiancé, moved up their plans to buy a home as they watched prices and interest rates move higher.
"We figured we had to pull the trigger before we get priced out of the market," Gaudreau, 39, said.
They were looking in the Denver area and set a budget of $400,000, but were really hoping to stay around the $380,000 mark. They started their house hunt in February, and the search was intense.
Their mornings started with reviewing new inventory that hit the market overnight. On good days, there would be 20 new listings. But on other mornings there were no new homes available.
"That was frustrating," he recalled. He estimated that they looked at more than 70 homes over five weeks. Once they saw nine in a single day.
Their list of "must haves" evolved over their search as they came face-to-face with the reality of what was available.
"It was insane and so much pressure. And if you liked something, you couldn't go home and sleep on it — you had to put an offer in right away," he said.
Related: Home sellers are making huge profits. So why aren't more selling?
The lack of homes on the market is constraining sales as sellers are hesitant to list.
Supply at the starter home level is particularly weak in markets across the country.
"Entry-level buyers are going to have the biggest challenge because that is where inventory declines have continued to decline the most, and that is where the market is most competitive," said Hale.
Selling the home will likely be easy, but finding a place to move into is another story.
Plus, many current homeowners have likely refinanced to lock in rock-bottom rates, and taking out a new mortgage could mean higher borrowing terms.
Home buyers need to act fast when they find a home. Last year, almost a quarter of all homes sold for more than the asking price, according to a recent report from Zillow.
That's one reason experts recommend knowing exactly how much you can afford and are comfortable spending on a home. It's also a good idea to get pre-approved for a loan to make your offer stronger and be ready to move right away.
Gaudreau and his fiancé ended up bidding on eight houses. Their winning offer was for a three-bedroom, two-and-a-half home in Aurora. The home was listed at $360,000 and they offered $370,000. They are set to close this week.
Are you currently looking to buy a house or recently become a homeowner? We want to hear from you. Tell us about your experience and you could be included in a future story
CNNMoney (New York) First published April 25, 2018: 10:13 AM ET